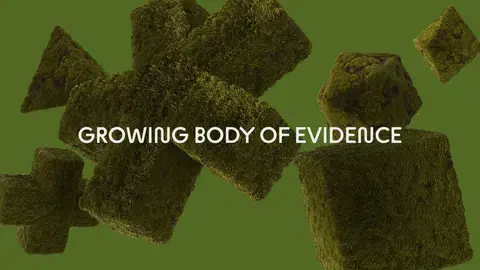 Growing Body of Evidence
Sæmundargata 11, 101 Reykjavík
Norræna húsið
11, September 2022 - 18, December 2022 (see calendar for other dates)
Open from 10.00am - 5.00pm
Website https://nordichouse.is/en/event/a-growing-body-of-evidence/
General Admission See on official website
In this exhibition, artists Aneta Grzeszykowska, Colette Sadler and VARNA reflect on aspects of corporeality, artificiality, and the identity of the (human) body as a harbinger and carrier of knowledge.
The exhibition is a part of Goethe Morph* Iceland.
MODEL
ANETA GRZESYKOWSKA
In this series of large-format photographs, the artist brings her double to life. The effigy manufac­tured by a specialist firm is a faith­ful copy of her head and torso on a 1:1 scale. Grzeszykow­ska documents the process of applying makeup, eyelashes and eyebrows, and the framing and reduced distance create the illusion of con­fron­ting a real person. The intimate charac­ter of these por­traits and the natural ligh­ting
allude to the tradition of pain­terly represen­tation. At the same time, the series is a fur­ther trans­gres­sion of self-portrait conven­tions and another attempt by Grzeszykow­ska to liberate her­self from her own body—symbolically dividing iden­tity from its physical medium. Alluding to her ear­lier photo series, the artist probes the creative possibilities of this medium. Here photography is used in an excep­tionally sug­gestive manner to create artificial life, a person who lives only in pictures.
ARK 1
COLETTE SADLER
Towards a future archeology
ARK 1 explores the precarious futures of human culture amid the life-altering interventions of artificial intelligence and ecological crisis. Expanding upon the original video and performance installation premiered at Tanz Im August International Dance Festival Berlin 2021, this exhibition proposes an archaeology of the future that questions: how will the history of humanity be archived, remembered, and technologically retrieved in the aftermath of coming catastrophes?
Set in the future, a fictitious bio-technology corporation VESSELS INC created the spaceship "ARK 1" to preserve the distant memory of human life. As Earth's resource depletion and degraded ecosystems threatened human extinction, VESSELS INC launched ARK 1 into deep space equipped with the technology for sustaining artificial life. Onboard, an algorithm digitally reconstructed the dancer Leah Marojevic to preserve the muscle memory of human experience.
After aeons had passed, ARK 1 was finally detected by an intelligent life form that salvaged an assemblage of deteriorating data from the ancient ship. With no knowledge of life on Earth, they created a cosmic archeological record of Earth's post-human remains.
Text by Carlos Kong
Exhibition Credits
Alongside the original performance and video installation, this new exhibtion commissioned for Goethe Morph Iceland contains visual arts works made by Sadler and in collaboration with artists Mikko Gaestel and Valentin Hertweck.
Exhibition design by Valentin Herweck.
Performance Credits
Artistic Direction, video and choreography: Colette Sadler
Video Design, direction and installation: Mikko Gaestel
Performance: Leah Marojevic
3D Animation and design: Alexander Pannier
Text: Colette Sadler in collaboration with an Artificial Intelligence GPT-2
Dramaturgical support: Alan McKendrick
Costume design: Colette Sadler/Theo Clinkard
Sound: Samir Kennedy,Mikko Gaestel & Heiko Tubbesing
Video voice over by Alicia Matthews
Funded by: Nationale Performance Netz "Stepping Out " Fund, funded by the federal Goverment Comissioner for Culture and Media within the framework of the inititaive "Neu Stadt Kultur"Assistance Program for Dance with additional investment from CREATIVE SCOTLAND open fund. Residencies supported by The Work Room Glasgow, Tanzhaus NRW and Fabrik Potsdam
QILAAT
VARNA
Varna is a drum dancer and performance artist. Varna's art is deeply rooted in her ancestoral heritage, with her distinct soundworld being inspired by the traditional East Greenlandic drum dance passed down to her from elders of her stem. Her transdisciplinary approach to exploring traditional material and spiritual practices is infused by her multifaceted experiences as a contemporary singer-songwriter, experimental composer, actor, social researcher, and guidance counselor. Varna is the artistic and managing director of Qilaat, a cultural organization committed to promoting, preserving, and developing the traditional heritage of drum dancing, towards new stages. Greenlandic drum dancing was in 2021 inscribed into UNESCO's representative list of the intangible cultural heritage of humanity.
SCHEDULE
10th september
OPENING
Art Exhibition
Location: Hvelfing
Time: 18:00
Opening Performances
Colette Sadler: 18:30 & 19:30
VARNA: 19:00 & 20:00
11th September
GROWING BODY OF EVIDENCE
Open from 10-17
Performances
ARK 1: 15:00 & 16:00
VARNA : 15:30 & 16:30
12th September – 18th December 2022
GROWING BODY OF EVIDENCE
Open 10-17