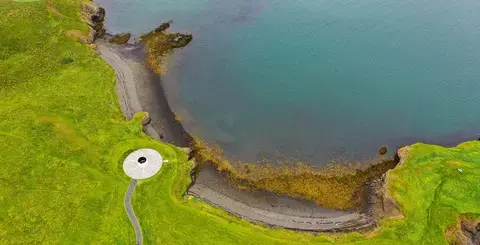 Fun on the beach with Allt er hægt
Viðey , 104 Reykjavík
Viðey
15, July 2023 - 29, July 2023 (see calendar for other dates)
Open from 1.15pm - 3.30pm
Website https://borgarsogusafn.is/videy
General Admission See on official website
Come explore the stunning beach on Viðey Island and discover its many treasures. At Naustið, near Yoko Ono's Imagine Peace Tower, Allt er hægt guides will lead a fun and educational exploration expedition for kids. They will learn about fishing and the diverse life found on the beach.
To aid their exploration, pocket nets and tubs will be provided for collecting marine vegetation and small organisms. It's best to wear sturdy shoes or wellies for this activity.
Viðey Island boasts several other beaches worth exploring, but please note that climbing the rocks is prohibited, and caution should be taken. Parents or guardians are responsible for the safety of children during their exploration.
The event is free of charge, but you have to pay for the ferry. We recommend you buy a ticket on Elding's website before boarding. Everyone is welcome!