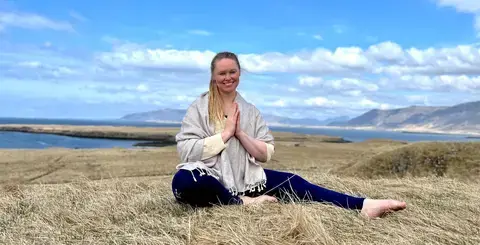 Family Yoga on Viðey Island
Viðey , 104 Reykjavík
Viðey
10, June 2023
Open from 1.15pm - 3.00pm
Website https://borgarsogusafn.is/videy
General Admission See on official website
Join us for Family Yoga at Viðey House, where we'll focus on strengthening and stretching yoga positions, as well as breathing and movement-based games to encourage participation from everyone. There is no age limit; each person can participate based on their ability. We recommend wearing loose-fitting clothes for easy movement and dressing appropriately for the weather. We'll conclude the session with a peaceful walk to the Imagine Peace Tower and meditate together for inner peace. For those interested, we'll also offer holistic sound therapy at Naustið. Depending on your preference, you can choose to be closer to the ocean or the instruments.
The yoga teacher, Arnbjörg Kristín, is also a holistic sound therapist and occupational therapy trainee. She has led yoga and holistic sound therapy sessions on Viðey Island, focusing on peace, nature, and self-connection. These practices are good for reducing stress and bringing you into the here and now to rest your mind and rejuvenate your body, mind and soul.
We recommend you buy ticket for the ferry beforehand.