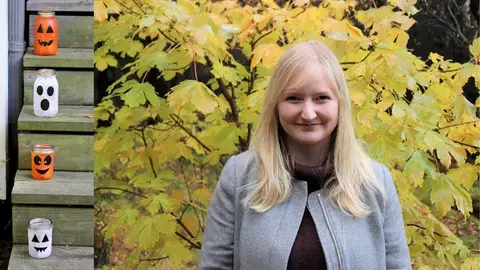 Fall break | Folktales and crafts on Halloween
Hraunbær 119, 110 Reykjavík
Borgarbókasafnið Árbæ
24, October 2022
Open from 3.00pm - 5.00pm
Website https://borgarbokasafn.is/vidburdir/born/haustfri-thjodsogur-fondur-og-furdulegheit-hrekkjavokunni
General Admission See on official website
At Halloween it is often said that the veil between the worlds is thinner, then scary creatures start to roam and anything can happen. On the occasion of Halloween, ethnologist Dagrún Ósk Jónsdóttir comes to visit and tells us about this exciting holiday and the stories and customs associated with it. A few well-chosen Icelandic ghost and troll stories will also be told. All storytelling will be in Icelandic. After the talk, one can learn to prepare a candle lantern that can be used both as a Halloween decoration and to ward off evil spirits and other shadowy entities that might be at work during this time of darkness.
If you want, you can bring a large jar from home to turn into a Halloween lantern, but the City Library will have some jars on site to use - and all other materials needed for the lantern making.
All welcome (who dare)!
More information is provided by:
Agnes Jónsdóttir | Librarian
agnes.jonsdottir@reykjavik.is | 411-6250