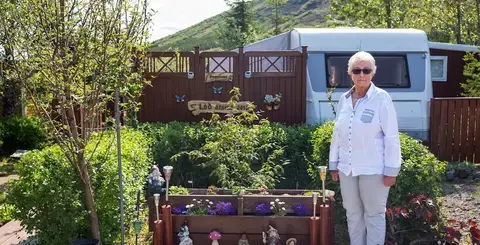 Exhibition opening: If Garden Gnomes Could Talk
Suðurgata 41, 101 Reykjavík
Þjóðminjasafn Íslands
16, September 2023
Open from 2.00pm - 4.00pm
Website https://www.thjodminjasafn.is/syningar-vidburdir/vidburdir/vidburdir-framundan/ef-gardalfar-gaetu-talad
General Admission See on official website
Photography exhibition by Þórdís Erla Ágústsdóttir and Sigríður Marrow of the unique trailer settlement in Laugarvatn.
At Laugarvatn, there was trailer settlement that can be considered unique in Iceland. The trailers formed a neighbourhood that was not a village, but not rural either, maybe a combination of both. Nature flourished mostly in flowerpots, while the human nature found an outlet for its creativity in a proximity to neighbours much greater than in traditional summer house neighbourhoods.
Light Refreshments.
We are looking forward to seeing you.