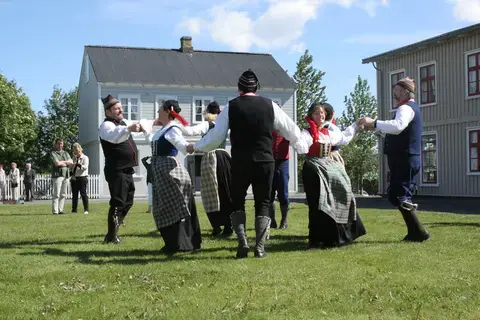 Do you believe in the hidden people? // Storytime with Dr Dagrún Jónsdóttir folklorist
Kistuhylur 4, 110 Reykjavík
Árbæjarsafn
03, February 2023
Open from 8.00pm - 10.00pm
Website https://borgarsogusafn.is/arbaejarsafn
General Admission See on official website
Those interested in hidden people are in for a treat on Museum Night because Dr Dagrún will tell us all about them.
Between 20:00 and 22:00, Dr Dagrún will tell us stories of the hidden people in the Lækjargata house. She will answer questions about the difference between elves and hidden people, how you contact or summon hidden people, and why we believe in elves and hidden people. Then she will read stories about them.
Hidden people are especially welcome!
Accessibility: Footpaths have been cleared and sanded. The event takes place on the ground floor of Lækjargatu. Guide dogs are welcome in the museum.
Buses 12 and 24 stop at Höfðabakki, right next to the museum. Route 16 stops at Strengur (5 min. walk) and route 5 at Rofabær (6 min. walk).