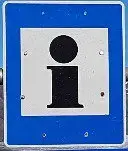 datalisp meetup
Menntavegur 1, 101 Reykjavík
Háskólinn í Reykjavík
05, August 2022 - 27, September 2024 (see calendar for other dates)
Open from 6.00pm - 10.00pm
Website //uppreisn.is
General Admission See on official website
As of now the website datalisp.is is not ready yet, you can see what this is about by clicking the links in the text on this page: https://uppreisn.is/til.html but basically it is a programming meetup.
If you are interested in type theory, distributed systems, different programming language paradigms, operating systems, free software, economics, political science or similar then feel free to show up (also if you are not interested in any of those things but you use a computer or think maybe one day one of your family members may use a computer - basically, it's for everyone! :)
Note that the first hour of the meetup is in Icelandic (although I'm not sure if it will be strictly enforced). The english part of the meetup (i.e. datalisp specific) will most likely start proper in September since the first two meetups will be focused on bootstrapping a community.