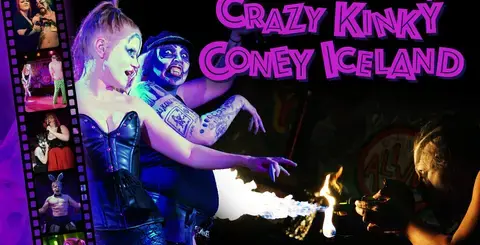 Crazy Kinky Coney Iceland
Vonarstræti 3, 101 Reykjavík
IÐNÓ
10, November 2023
Open from 8.00pm - 3.00am
Website https://fb.me/e/3yLCyXoXw
General Admission See on official website
Join us for an unforgettable night at "Crazy Kinky Coney Iceland," where dinner and a show collide with a sensational dance party! This electrifying event promises a unique and immersive experience filled with surprises.
As you savor a delectable dinner, prepare to be mesmerized by our incredible performers who will pop up throughout the evening. These talented artists will dazzle you with their dynamic acts, from mind-bending dances to captivating offerings that will keep you entertained and engaged.
But that's not all – we have roaming artists who will break the ice in the most playful and delightful ways. They'll invite you to join in the fun with spontaneous dancing, interactive games, and other unexpected antics, ensuring you're never a bystander but an active participant in the excitement.