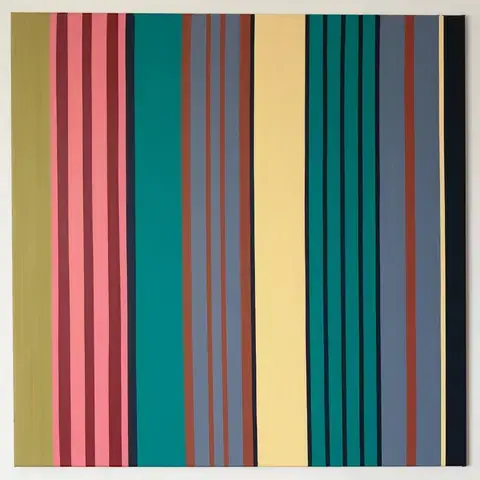 Colour sample | Exhibition
Hraunbær 119, 110 Reykjavík
Borgarbókasafnið | Menningarhús Árbæ
07, July 2022 - 02, October 2022 (see calendar for other dates)
Open from 4.00pm - 7.00pm
Website https://borgarbokasafn.is/vidburdir/syningar/litaprufur-syning
General Admission See on official website
Bergþór Gunnarsson exhibits oil paintings at the library in Árbær.
The exhibition includes a series of paintings in where Bergþór seeks to create a special color palette for each work. He used several widths of adhesive tape and that made it easier for him to work with the image structure and shape creation. After some observation, the size 90x90cm came out best for the abstract approach in the works. According to Bergþór, the work process has helped him to recover from burnout and chronic fatigue that he has been dealing with. His work energy went from about 20 minutes to 2-3 hours a day.
Bergþór graduated with a B.A. degree in art from AKI-Akeademie voor Beeldende Kunst, Enschede, the Netherlands 1996.