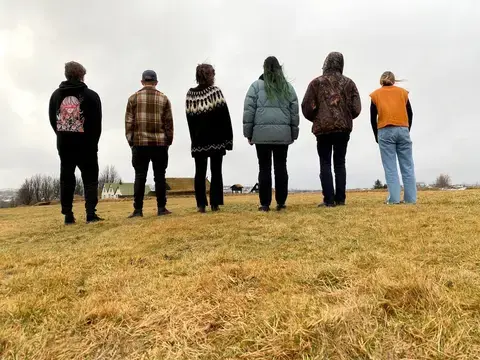 celand University of the Arts student workshop
Kistuhylur 4, 110 Reykjavík
Árbæjarsafn
03, February 2023
Open from 6.00pm - 11.00pm
Website https://borgarsogusafn.is/arbaejarsafn
General Admission See on official website
This January, the Iceland University of the Arts students have had a facility at Árbær Open Air Museum. The students were guided through the museum and visited the museum's houses and storage.
The result of the workshop is displayed in an exhibition that Museum Night visitors can view in the Líkn house.
Accessibility: Footpaths have been cleared and sanded. The event takes place on the ground floor of the Líkn museum. Guide dogs are welcome in the museum.
Bus routes 12 and 24 stop at Höfðabakki, right next to the museum. Route 16 stops at Streng (5 min. walk) and route 5 at Rofabær (6 min. walk).