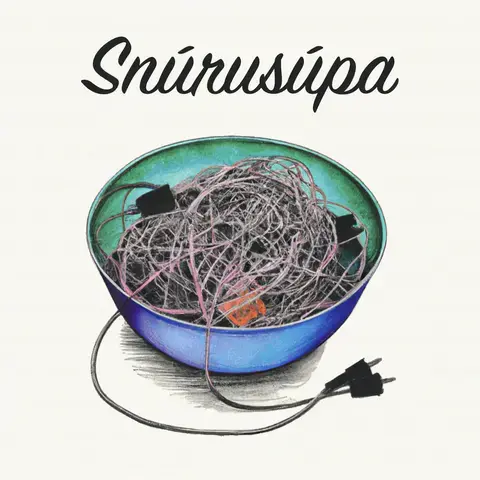 Cable Soup - Art exhibition
Tjarnargata 11, 101 Reykjavík
Ráðhús Reykjavíkur
02, February 2023 - 05, February 2023 (see calendar for other dates)
Open from 6.30pm - 10.30pm
General Admission See on official website
Electricity flows through everything: inside us, through the machines that are extensions of our bodies, underneath our feet and above our heads, through animals and plants; in cables, cords, nerves, lines, wires. Communication: electric. Memories: electric. Movement: electric.
Existence is cable soup.
Artists: Andri Björgvinsson, Atli Bollason, Hákon Bragason, Patricia Carolina, Sean Patrick O'Brien, Una Sigtryggsdóttir, Þorsteinn Eyfjörð.
Art exhibition during Winter Lights Festival in Reykjavík City Hall.
Vernissage February 2 at 18:00.
Open every night until February 5 from 18:30-22:30.