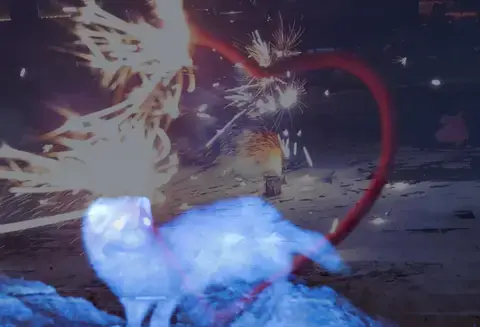 Blue
Lækjartorg , 101 Reykjavík
Gróðurhús
02, February 2023 - 04, February 2023 (see calendar for other dates)
Open from 6.30pm - 10.30pm
General Admission See on official website
Video by Solveig Thoroddsen
Music by Kári Fjóluson Thoroddsen
Solveig studied visual arts at the Icelandic Academy of the Arts, with BA in 2010 and MA in 2015.
The relationship between human and nature is one of her main subjects in art. She works across different media and uses them appropriately at each time. Her works often include social and feminist commentary.
Kári was born in Reykjavik in 2002.
He studies at Söngskóli Sigurðar Demetz.
In his free time he makes electronic music and contributes to the grassroots organisation and arts collective Post-dreifing.
The content of the work is man vs nature (the whole ecosystem), separation or fusion, consumption or nature conservation. This big task we are facing now is to keep the planet more viable. It provides an opportunity to work with nature and find a common ground and develop from that point and the whole idea that we are all one.