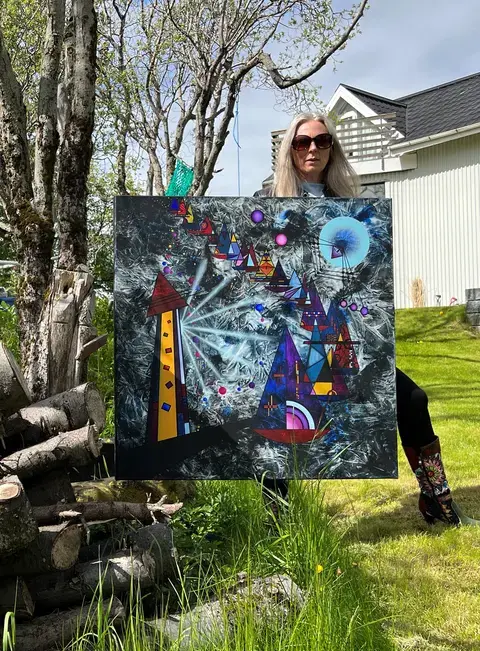 The Art of Life
Skólavörðustígur 4, 101 Reykjavík
Gallerý Grásteinn
20, August 2022
Open from 2.00pm - 4.00pm
Website //www.andreaolafs.is
General Admission See on official website
The Art of Life is the first private exhibition of artwork by Andrea Ólafs who is celebrating her 50th birthday and welcomes people to attend her exhibition which is her celebration of life, love and art.
Andrea says that the creator came out of the closet recently and surprised herself and others. She wants to encourage other creators to come out of their closets and allow themselves and others to enjoy the art creation. In recent years she has helped organise and shown some of her artwork in collective exhibitions. She says that some of her work is inspired by Wassily Kandisky (1866-1944) who is sometimes called the father of abstract art.
The exhibition will be formally opened on The Cultural Night on August 20th at 2 pm and can be visited until August 30th.