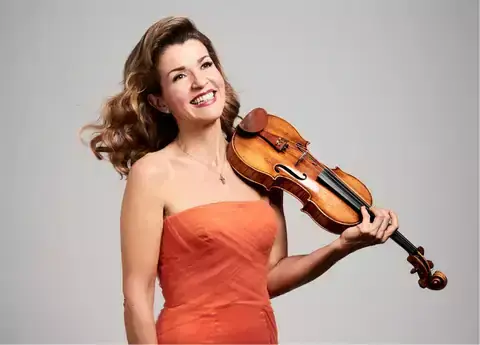 Anne-Sophie Mutter and The Mutter Virtuosi
Austurbakki 2, 101 Reykjavík
Harpa
27, January 2023
Open from 8.00pm - 10.00pm
Website https://www.harpa.is/en/anne-sophie-mutter-asamt-the-mutter-virtuosi
General Admission See on official website
Anne-Sophie Mutter, the world-renowned violinist, will perform in Eldborg in Harpa together with The Mutter Virtuosi on January 27, 2023.
For decades, Mutter has performed in all the major Concert Halls of the world and has an exceptionally illustrious career as a soloist in the world of classical music. She is a multiple award winner, but she has, among other things, received four Grammy awards and has given the world premiere of forty works by major composers of the time, many of which were written especially for her.
This is the first time since 1985 that Mutter will perform in Iceland and now with The Mutter Virtuosi, a string ensemble that she founded in 2011. The string ensemble is considered unique in its class, as it is made up of rising stars and outstanding students who have been selected by her scholarship fund.
The program will include the Iceland premiere of Unsuk Chin's work, Gran Cadenza, a violin duet written for Mutter, a concerto for four violins by Antonio Vivaldi, Chevalier de Sainte-Georges Violin Concerto No. 5, opus 2 by Joseph Bologne and most importantly The Four Seasons by Vivaldi.
Program
Vivaldi - Concerto for 4 Violins
Anne-Sophie Mutter, Ye-Eun Choi, Agata Szymczewska and Nancy Zhou, soloists.
Unsuk Chin - Gran Cadenza
Anne-Sophie Mutter & Samuel Nebyu, soloists
Joseph Bologne Chevalier de Sainte-Georges Violin Concerto No. 5 Opus 2
Anne-Sophie Mutter, soloist
Intermission
Vivaldi - Four Seasons
Anne-Sophie Mutter, soloist