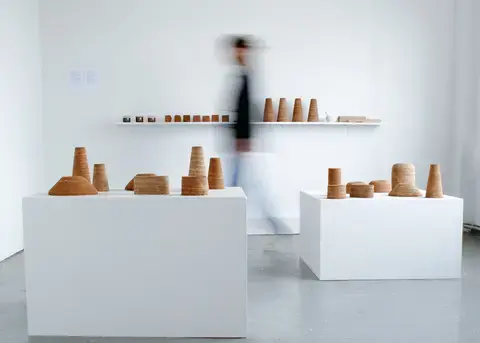 Ada Stańczak ceramic designer
Garðatorg 1, 210 Garðabær
Hönnunarsafn Íslands
10, February 2023 - 14, May 2023 (see calendar for other dates)
Open from 12.00pm - 5.00pm
Website //www.honnunarsafn.is
General Admission See on official website
Ada Stańczak is a ceramic designer and material researcher based in Reykjavík. She received her education in cultural studies at the University of Warsaw and in ceramics at The Reykjavík School of Visual Arts. Moving to Iceland sparked her interest in exploring the notion of belonging to a particular land by working with materials like clay, soil, lava and stone – elements taken from her new domain.
During her residency at the Museum of Design and Applied Art she will explore the design potential of geological material as a source of pigment in ceramics. Visitors of the museum will be invited to follow the processes of material research, product development and small-scale manufacturing of ceramic products from start to finish.
Visitors can also purchase work from the designer.
Additionally, various ceramic workshops will be held within the residency.