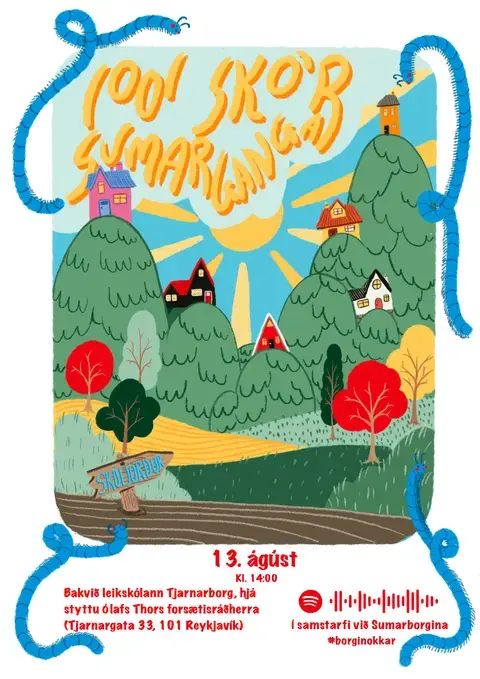 1001 shoes-Summer walk
Tjarnargata 33, 101 Reykjavík
Leikskólinn Tjarnarborg
13, August 2022
Open from 2.00pm - 2.30pm
General Admission See on official website
A short but sweet musical summer walk meant mainly for children in the older groups of preschool and the youngest group in elementary school.
Hanna, a young girl from Shoe valley, has lost her shoes and goes on a journey to find them. On the way she meets all sorts of strange beings, some friendlier than others.
The walk is only performed in Icelandic. You can listen to the songs, which are in Icelandic, on Spotify by searching for 1001 skór or by scanning the code on the poster.
The walk starts behind Tjarnarborg preschool, next to the statue of Ólafur Thors priminester.