Image
What to see and do
Elding Whale Watching
---
Elding Whale Watching specializes in activities on sea such as whale watching, puffin watching, sea angling, northern lights cruises and the ferry to Viðey Island.
The tour commences at our ticket office by the Ægisgarður pier in the Old Harbour in downtown Reykjavik where you can buy tickets or exchange a voucher for a prepaid trip.
A guide will meet you in the Whale Watching Centre, which is facilitated on board an old fishing vessel permanently placed by the pier. Before or after the tour you can enjoy the onboard multimedia show that includes images, videos and facts about the whales and marine life.
Summer season is great for whale watching, as the wildlife in the bay is at its highest peak. This is the time when the minke whales are at their most abundant, along with the white-beaked dolphins, harbour porpoises and humpback whales, giving us the chance to enjoy and understand them in their natural environment.
Our sighting success on previous tours is 92% in the summer and 85% in the winter. However the cetacean abundance is unpredictable and varies with the food availability of our shores. The most common cetacean in the area are the Minke whales, White-beaked Dolphins and Harbour Porpoises and occasionally we see other species including the Humpback whales, Killer whales/Orcas and even Fin whales.
Related attractions
Image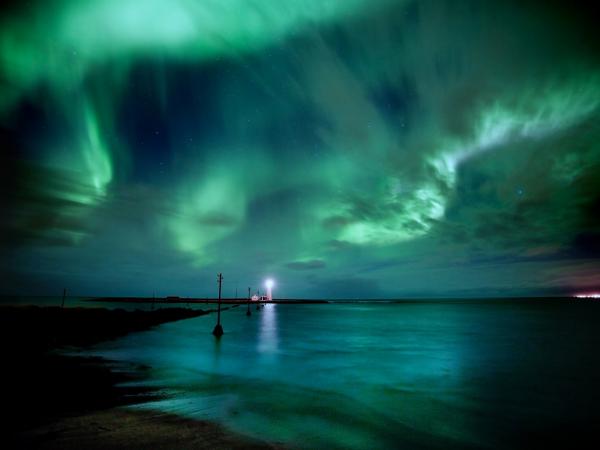 The Northern Lights
The Northern Lights, also known as the Aurora Borealis, can be experienced in Iceland during the winter time on clear crisp nights, where they appear in a variety of colours and intensity.
Image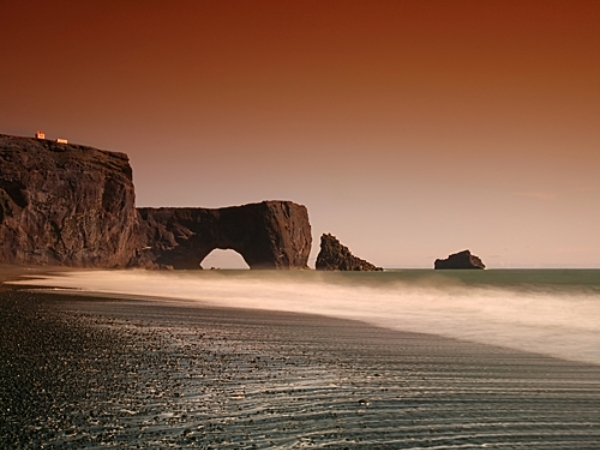 Touris Tours
We specialize in mountain and glacier touring, in the magnificent highlands of Iceland as a Super Jeep safari and also offers bus tour arrangements for large and small groups
Image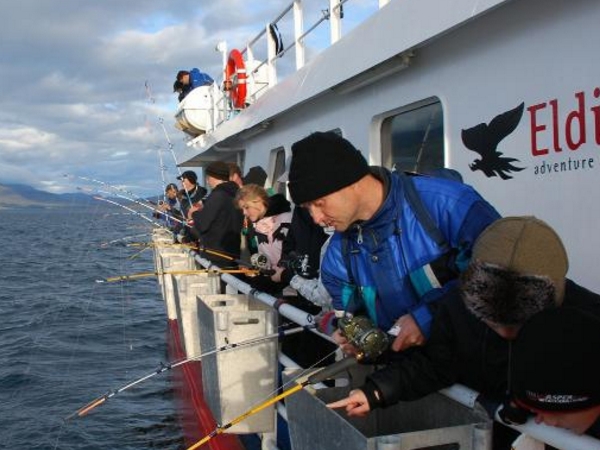 Sea Angling
This tour is a must do for first timers and experienced fishermen alike. Just breathing in the fresh air, being out in the open ocean and catching your first fish of the day make this an experience you'll never forget.
Image
Icelandic Riding
Icelandic Riding is a small horse rental in Reykjavík. Our aim is to deliver authentic experiences to all those who like to try the Icelandic horse.